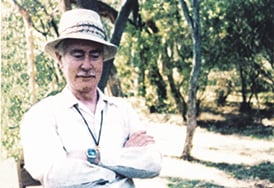 Mr Alfred Deakin Brookes OM 1936
Public Servant
Alfred Brookes was founding Director-General of the Australian Security Intelligence Service. Brookes attended The University of Melbourne before the outbreak of the Second World War, during which he served in Australia, New Guinea and India.
While serving in the Far Eastern Liaison Office he attained the rank of Major and was Commanding Officer of Australian Army Operations and Intelligence. He was then Director of Special Division.
Brookes was an Australian political representative in Singapore and the Netherlands East Indies. He then joined the United Nations, where he represented Indonesia's cause for independence and was involved in developing a trustee agreement for New Guinea.
In the early 1950s he persuaded the Menzies Government to establish an intelligence service similar to MI6 in the United Kingdom. When the Australian Security Intelligence Service was set up in 1952 Brookes was appointed its first Director-General. As head of Intelligence he was involved in the Petrov affair, an infamous Cold War spy drama sparked by the defection of a Soviet intelligence officer.
After retiring from public life in 1957 Brookes established the Pacific Institute, a discussion forum that brought together representatives from government, business and academia. He was also founding Chairman of the British security company Control Risks Pacific.
Brookes maintained links to Chile and was recognised with the Gran Official of Bernado O'Higgins, the highest award to a non-Chilean.
---
Melbourne Grammar School marked its sesquicentenary in 2008. As part of the celebrations, a Talents Committed Exhibition was staged. This exhibition recognised 150 Old Melburnians who have made a difference to the City of Melbourne, the State of Victoria and the wider community in Australia and overseas.
The above profile was included in the Talents Committed Exhibition in 2008.